Data rich dashboards for simply smart decisions
Fedelta's real-time business intelligence dashboards give you rapid insight into your business performance.
Team performance tracking
Set hourly or daily sales targets and visually track your progress in real time with Fedelta's flexible dashboards.
Customer profiling
Understand your members' spending habits and visiting frequency, so you can offer them the most personalised service.
Full-stack revenue
Inventory costs, labour costs and stock shrinkage are tracked alongside your sales performance for a complete view of your business profitability.
Comparison charts
Make your sales data more meaningful with intelligent inbuilt charting capabilities, including year-on-year and month-by-month comparisons.
Drill-down detail
When the big picture doesn't tell the whole story, drill down into the data for an individual product or point-of-sale terminal.
Role-specific dashboards
Set up dashboard access specific to each staff role and location, so your employees' screens aren't cluttered by information they don't need.
Loss prevention
Discounts, voided items and transactions, and discrepancies are tracked in real-time loss prevention charts, so you can take early action.
Warning indicators
Conditional highlighting gives a visual indication of your progress toward goals or warnings about approaching budgetary thresholds.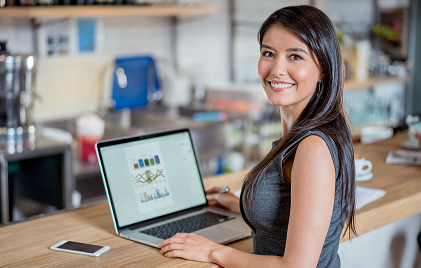 Closer look
Keep on top of your staffing and supply requirements to meet your customers' demands, with real-time data across all outlets and locations. Feel confident making real-time decisions, knowing you're backed up by business intelligence.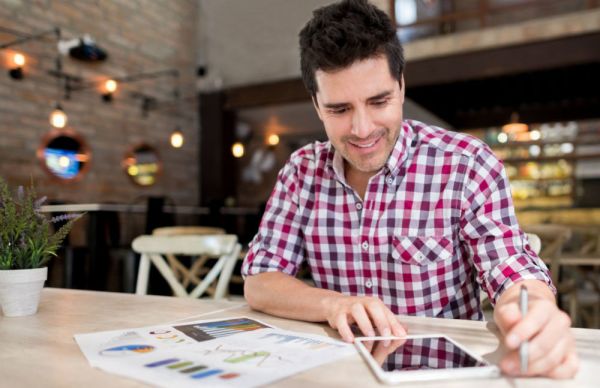 Work from anywhere
Whether you're on your way to work or relaxing on holidays, you've got complete visibility of your business perfomance metrics. Simply log in to view Fedelta's mobile-responsive BI dashboards from any internet-ready device.
Get pricing for Fedelta Business Intelligence
Far far away, behind the word mountains, far from the countries Vokalia and Consonantia, there live the blind texts. Separated they live in Bookmarksgrove right at the coast of the Semantics, a large language ocean. Far far away, behind the word mountains.